TenneT delivered 29 TWh to German and Dutch grids from North Sea wind in 2022
According to preliminary data, the European power transmission system operator (TSO) TenneT transmitted to the Dutch and German grids over 29 TWh of electricity from offshore wind parks in the North Sea in 2022. More than 21 TWh were fed into the German grid, while about 8 TWh were transmitted to the Netherlands' grid. In 2021, TenneT transmitted just above 20 TWh to the German grid and less than 5 TWh to the Dutch grid from offshore wind in the North Sea. However, the share of North Sea electricity for Germany in 2022 was around 17%, about one percentage point below 2021.
In addition, TenneT has announced that onshore and offshore wind power generation in Germany surpassed 125 TWh in 2022, an increase of about 9% compared to 2021. Germany's offshore wind capacity in the North Sea surpassed 7 GW in 2022, a 5% increase compared to 2021. In the Netherlands, offshore wind capacity surpassed 3 GW, with the offshore transmission grid capacity rising by 50% to nearly 3.8 GW and offshore wind transmission rising by 68% to 7.9 TWh. The significant increase is mainly due to the commissioning of TenneT's offshore grid connection systems at the 1.5 GW Hollands Kust Zuid Alpha and Beta, as well as corresponding additions to the offshore wind parks in 2022.
---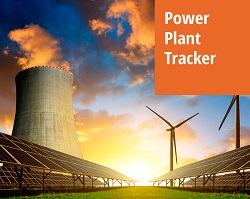 Enerdata has developed a market research service to screen, monitor and analyse the development of power generation assets.
Power Plant Tracker offers an interactive database and a powerful search engine covering power plants worldwide – including both installed and planned capacities for renewables and fossil fuels.