Técnicas Reunidas wins contract for Jazan IGCC project (Saudi Arabia)
Saudi Aramco, the state-owned oil company of Saudi Arabia, has selected Técnicas Reunidas (Spain) for the execution of the Utilities & Common Area project within the Jazan IGCC (Integrated Gasification Combined Cycle) complex in the Jazan Economic City, located in Jazan Province, a south western region of Saudi Arabia. Técnicas Reunidas will develop the utilities and off-sites facilities for the IGCC complex under a Lump Sum Turn Key (LSTK) contract worth US$1.7bn covering the services for engineering, procurement, construction, pre-commissioning and commissioning support for the facilities. The Jazan IGCC complex will convert vacuum residue to be produced in the adjacent Jazan refinery into synthesis gas (syngas). The gasification unit will have a capacity of 2,110,000 Nm3/h (18.4 bcm/year) of syngas that will be evenly used to produce purified hydrogen for the refinery and to fuel a combined cycle facility producing utilities and power for the refinery and export to the national grid. Total output of the plant will be of approximately 2,400 MW. The facilities will be operational in 2017.
---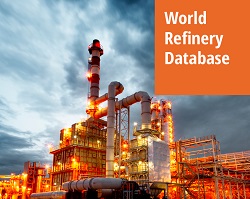 Use this powerful business intelligence tool to assess current and future production capacities of oil products by country and by zone. Gain insight into companies' asset portfolios and future trends for refined oil production capacities, giving you the ultimate edge for strategy and decision-making.