Tanzania launches preparatory phases for 2 hydropower projects (580 MW)
Tanzanian state-owned utility Tanzania Electric Supply Company (TANESCO) has awarded a contract to Multiconsult Norge with Norplan Tanzania and Tanzania Photomap as subcontractors, to provide consultancy services for the Rumakali Hydropower and Transmission Line Project (222 MW) and for the Ruhudji Hydropower and Transmission Line Project in Tanzania (358 MW). Multiconsult Norge will review and update of the feasibility study, conceptual design and preparation of tender documents and conducting environmental and social impact assessment study for the two projects. The contract is expected to be completed in 2021.
Tanzania's installed capacity averages 1.6 GW, nearly 1 GW of thermal power plants and 574 MW of hydropower. The construction of the 2,115 MW Julius Nyerere hydropower project (also known as the Stiegler's Gorge hydropower project) is scheduled for completion by June 2022. Located in Stiegler's Gorge in Morogoro Region (centre-east of Tanzania), the dam is being built on the Rufiji River by an Egyptian consortium of  construction company Arab Contractors (55%) and manufacturing corporation El Sewedy Electric (45%). The project, which was proposed since the 1980s, is very controversial since it is located in the Selous Game Reserve, a Unesco World Heritage Site.
---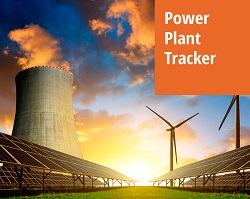 Enerdata has developed a market research service to screen, monitor and analyse the development of power generation assets.
Power Plant Tracker offers an interactive database and a powerful search engine covering power plants worldwide – including both installed and planned capacities for renewables and fossil fuels.