Tanzania and Kenya plan to start power interconnector project in 2020
State-run power utility Tanzania Electric Supply Company (Tanesco) has confirmed plans to connect the Kenya-Tanzania power interconnection project to the Southern Africa Power Pool (SAPP) via a 400 kV transmission line. Meanwhile, the power line will also be linked to the Eastern African Power Pool (EAPP) countries (Ethiopia) via the Kenyan network and Zambia via Tanzania.
The interconnector will entail a double-circuit overhead line. It will span across 510 km and will start from the Isinya station (Kenya) to Arusha (Tanzania). From there, the line will continue through the Tanzanian territory and will connect with Singida through Babati. Scheduled for operation in 2020, it will enable the two countries to exchange power easily and reduce their respective operational costs as modern sub-stations will be built to ensure increased effectiveness of power trade.
In 2016, the African Development Bank (AfDB) and the Japan International Cooperation Agency (JICA) approved a US$259m loan to Tanesco for the development of the project.
The Tanzania government is also considering a 200 kV transmission line between Mwanza (Tanzania) and Masaka (Uganda) and interconnections with Mozambique, Rwanda, Burundi, and Malawi.
---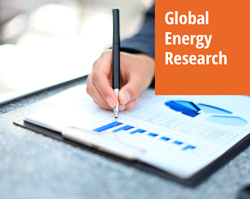 Enerdata's premium online information service provides up-to-date market reports on 110+ countries. The reports include valuable market data and analysis as well as a daily newsfeed, curated by our energy analysts, on the oil, gas, coal and power markets.
This user-friendly tool gives you the essentials about the domestic markets of your concern, including market structure, organisation, actors, projects and business perspectives.