Taiwan's Taipower plans to spend US$18bn to 2032 to upgrade its power grid
Taipower, Taiwan's state-run power utility plans to spend TWD564.5bn (US$18bn) over the coming 10 years to improve the island's grid reliability. This decision comes after a major power cut that occurred in March 2022. About a third of the total investment will go to a project to enhance the resilience of the national grid, worth TWD188.4bn (US$6bn). The remaining TWD376.1bn (US$12bn or 66% of total spending) will fund a "2022-2032" project that aims to achieve the decentralisation, modernisation, and strengthening of the Taiwanese electricity system, as well as complement already existing programmes.
Taipower controls the transmission of electricity in Taiwan. It plays the role of single buyer and purchases the electricity produced by the independent producers in the framework of long-term supply contracts (25 years). The company owns 18,000 km transmission lines (2021) and oversees the distribution of electricity (nearly 400 000 km of distribution lines). It had 14.7 million customers in 2021.
---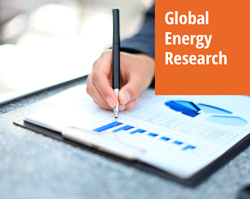 Enerdata's premium online information service provides up-to-date market reports on 110+ countries. The reports include valuable market data and analysis as well as a daily newsfeed, curated by our energy analysts, on the oil, gas, coal and power markets.
This user-friendly tool gives you the essentials about the domestic markets of your concern, including market structure, organisation, actors, projects and business perspectives.