Taiwan will exit nuclear power generation and boost renewables by 2025
Taiwan's government has approved revisions to the Electricity Act, which will focus on the development of renewable energy sources in the country and on phasing out nuclear power by 2025.
Taiwan aims to exit nuclear power by 2025, as promised by the new government elected in January 2016. The three operational power plants, namely 1.2 GW Chinshan, 1.97 GW Kuosheng and 1.87 GW Maanshan, will be stopped by 2025, while the 2.6 GW Lungmen project was mothballed before the end of its construction following massive demonstrations in the wake of the Fukushima disaster and following a referendum to stop the project.
These nuclear plants will be replaced by nuclear projects. Taiwan aims to nearly double its solar PV capacity from 800 MW in 2015 to 1.4 GW in 2017. The government has set a target to reach 20 GW of solar power capacity and 3 GW of offshore wind capacity by 2025. Taiwan, which is already the second largest producer of solar cells (10.6 GW of cells shipped in 2015, nearly 20% of total sales), will continue to invest in solar. In addition, three demonstration offshore wind parks are expected for 2020 to reach the 3 GW offshore wind target by 2025.
Another major amendment of the Electricity Act is the proposed break-up of the Taipower monopoly; Taipower is the vertically-integrated national power utility. In a first stage, power supply and power grid activities will be separated by 2025, with Taipower supplying directly green power to customers and independent industrial producers being allowed to distribute the power produced by their own power plants. Then, Taipower will be reorganised as a parent company with two subsidiaries in charge of power supply and power grid. This restructuring of Taipower and the deregulation of the power sector are expected to encourage micro-grid communities and the dispersal of power sources.
---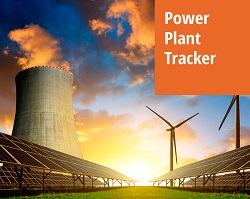 Enerdata has developed a market research service to screen, monitor and analyse the development of power generation assets.
Power Plant Tracker offers an interactive database and a powerful search engine covering power plants worldwide – including both installed and planned capacities for renewables and fossil fuels.