Switzerland's power demand declined by 2.6% in 2020
Switzerland's electricity consumption declined by 2.6% in 2020 to 55.7 TWh, according to the Swiss Federal Office of Energy. This decline was due to the COVID-19 related lockdowns (-4.3% in electricity consumption in the first quarter and -7.8% in the second quarter of 2020), and to economic trends (2.9% drop in the GDP), weather conditions (the number of heating degree days fell by 4.4% compared to 2019) and energy efficiency improvements to a lesser extent.
In 2020, the country's electricity production decreased by 2.7% to 69.9 TWh. Nuclear power generation fell by 9.1%, despite a higher availability rate, as the Mühleberg nuclear power plant stopped operations in December 2019. Hydropower accounted for 58.1% of Switzerland power output in 2020, followed by nuclear (32.9%) and thermal and renewables (9%). The country remains a net power exporter, with a surplus of 5.6 TWh.
---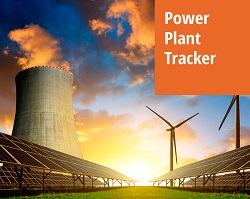 Enerdata has developed a market research service to screen, monitor and analyse the development of power generation assets.
Power Plant Tracker offers an interactive database and a powerful search engine covering power plants worldwide – including both installed and planned capacities for renewables and fossil fuels.