Swedish nuclear regulator allows Forsmark nuclear units to operate until 2028
The Swedish Radiation Safety Authority (SSM) has allowed Forsmarks Kraftgrupp AB (FKA, 66% owned by Vattenfall) to operate the units 1 and 2 of the Forsmark nuclear power plant for a further 10 years, i.e. until 2028. Since 984 MW Forsmark-1 boiling water reactor (BWR) was commissioned in 1980 and 1,120 MW Formsark-2 BWR followed in 1981, the two units will operate beyond their initial 40-year planned operation.
In June 2016, Vattenfall announced plans to invest in independent core cooling in three reactors at the Forsmark nuclear power plant. The security upgrade is a requirement from the Swedish Radiation Safety Authority to enable continued operations after 2020. The project to install independent core cooling in all three reactors at Forsmark will take several years and will be planned not to impact energy production. Following this upgrade, the three reactors would be able to generate electricity into the 2040s.
---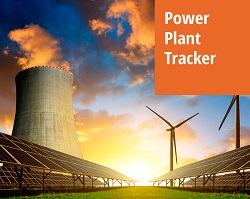 Enerdata has developed a market research service to screen, monitor and analyse the development of power generation assets.
Power Plant Tracker offers an interactive database and a powerful search engine covering power plants worldwide – including both installed and planned capacities for renewables and fossil fuels.