Sweden accelerates on the 500 MW Sydkustens Vind offshore wind project
The 500 MW Sydkustens Vind offshore wind project in the Øresund region in southern Sweden has entered its development phase, and physical studies of the seabed and project are about to start. The project is developed by the Norwegian renewable company Magnora and the Swedish company Kustvind; Magnora will gradually acquire up to 50% in Kustvind based on a detailed milestone plan. Project partners have accelerated the project by 10 months. Once operational, it is expected to generate around 2 TWh/year of electricity.
In 2015, the Swedish parliament set an objective to produce 10 TWh/year of electricity from wind (4 TWh onshore and 6 TWh offshore) or other renewables, and 30 TWh/year by 2020 (20 TWh onshore and 10 TWh offshore). As of July 2020, wind power accounted for 22% of Sweden's total capacity with around 9.1 GW. More than 3.5 GW are under construction and 8.9 GW under development.
---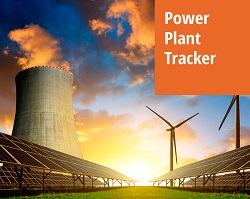 Enerdata has developed a market research service to screen, monitor and analyse the development of power generation assets.
Power Plant Tracker offers an interactive database and a powerful search engine covering power plants worldwide – including both installed and planned capacities for renewables and fossil fuels.
---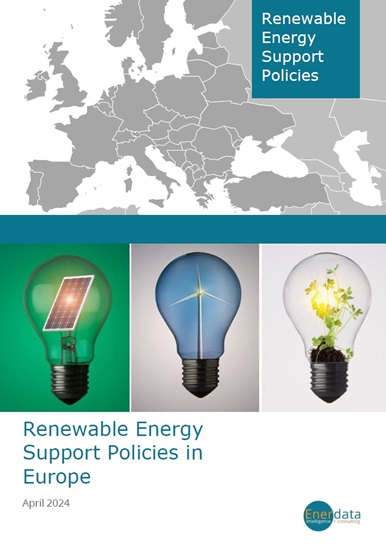 The European renewable report focuses on the different renewable energies for each country in Europe.
It covers the different support schemes used to promote renewable energy in for major sources of renewable energy: hydroelectricity, wind, solar, liquid biofuels for transportation, geothermal and oceanic sources (wave, tidal and thermal).