Svenska kraftnät plans to invest €812m in transmission projects (Sweden)
The Swedish state-owned power transmission system operator (TSO) Svenska kraftnät is seeking approval from the Swedish government to invest SEK8.4bn (€812m) in new projects. The company intends to increase transmission capacity in the Norrland region, where grid connection applications is expected to reach 5,000 MW for demand and 4,000 MW for renewable energy production due a rising industrialisation. 
Under its Norrland coast project, Svenska kraftnät plans to build three new system-strengthening 400 kV lines: Letsi – Svartbyn, Högnäs – Stornorrfors and a reinforcement or reinvestment of Svartbyn – Keminmaa. In addition, three 400 kV stations are also included, namely Högnäs 2, Hertsön and Svartbyn 2, as well as 400 kV connection lines between Svartbyn and Hertsön and between Högnäs and Högnäs 2.
---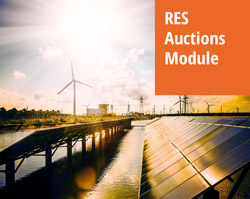 Discover our very detailed and regularly updated RES auctions database with worldwide coverage and a technical focus backed by academic research.
With our renewable energies auctions service you will be able to monitor auctions at a global level. Its (expanding) scope notably includes all major G20 countries and offers an especially fine tracking on Europe and South America.