Sun Cable's Australia to Singapore 2 GW solar power-link targets 2024 FID
Australian solar company Sun Cable is targeting a final investment decision (FID) in early 2024 for its AA Power-link project, which aims to export 2 GW of solar power from Australia's northern territory to Singapore. The project was deemed "investment ready" by Infrastructure Australia, an independent statutory authority.
Construction of the AUD30bn (US$20.8bn) project could begin in 2024, and full operation could be achieved by 2029. The 4,200 km high-voltage undersea cable link will be the longest of its type and will connect a 12,000-hectare solar farm in Australia (17 to 20 GW of solar generation and 36 to 42 GWh of energy storage) to Southeast Asia. The project aims to meet up to 15% of Singapore's power needs when completed, as well as supply 800 MW to Australia's Darwin region.
---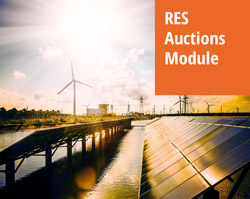 Discover our very detailed and regularly updated RES auctions database with worldwide coverage and a technical focus backed by academic research.
With our renewable energies auctions service you will be able to monitor auctions at a global level. Its (expanding) scope notably includes all major G20 countries and offers an especially fine tracking on Europe and South America.