Statkraft (Norway) plans to expand in hydropower, wind and solar by 2025
The Norwegian power group Statkraft has released its 2019 results, posting a 1% decline in its power generation to 61.1 TWh in 2019 due to a lower hydropower availability (-6.6% to 53 TWh) that was partly offset by a higher gas-fired power generation (tripling to 4.5 TWh). Nearly 74% of the company's power generation came from Norway (45 TWh). The group sold 60% of its power generation on spot markets (nearly 37 TWh) and 35% under long-term commercial contracts (the remainder was sold at statutory prices (concessionary sales)). Statkraft's installed power generation capacity rose by 3.4% to 18,445 MW in 2019. Most of the 614 MW increase came from new wind power capacities (+404 MW) and from new hydropower plants (+209 MW), and was mainly located in Norway (+386 MW to 12,513 MW).
The group, which aims at becoming one of the leading renewable companies in the world by 2025, plans to expand in hydropower, wind and solar power. Statkraft aims to become the largest hydropower company in Europe and a significant player in South America and India, a major wind and solar developer (target of 8 GW of capacity) and a leading provider of market solutions for renewable energy. The group has 750 MW under development (386 MW of hydropower and 364 MW of wind power). In 2019, it acquired nine solar projects totalling 320 MW in Ireland and took over a British onshore wind project developer. In Latin America, Statkraft acquired three wind power projects in Chile (110 MW) and secured grid connection for almost 400 MW of new wind power capacity in Brazil.
---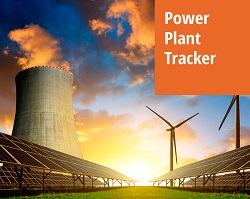 Enerdata has developed a market research service to screen, monitor and analyse the development of power generation assets.
Power Plant Tracker offers an interactive database and a powerful search engine covering power plants worldwide – including both installed and planned capacities for renewables and fossil fuels.