Startup of crude oil deliveries into the Bakken gathering system (US)
The US company Midstream Partners started to deliver crude oil from the Bakken crude oil gathering system into the US$3.8bn Dakota Access Pipeline (DAPL). The 80.5 km-long Bakken crude oil gathering facility is located near Watford City in North Dakota (US) and now has a throughput capacity of 40,000 bbl/d, which is fed into the DAPL.
The DAPL interconnection project came onstream in May 2017. It was controversial and opposed by Native American tribes and environmental groups. Several lawsuits were filed in order to stop the pipeline. In February 2017, the US Army Corps has finally granted the final permit for the DAPL project, after the White House ordered to expedite the project. It is developed by Dakota Access (part of the Energy Transfer Partners group) is designed to carry approximately 500,000 bbl/d of crude oil from the Bakken and Three Forks oil production areas in North Dakota to oil markets in Illinois (over 1,885 km).
---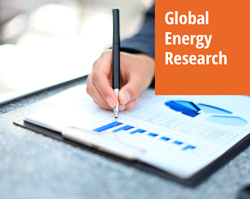 Enerdata's reputable online information service provides up-to-date market reports on 110+ countries with valuable market data and analysis as well as a daily newsfeed on the oil, gas, coal and power markets.
This user-friendly tool gives you the essentials on the domestic market of your concern including market structure, organisation, actors, projects and business perspectives.