SSE targets a renewable capacity of 8 GW by 2026 (UK)
The power utility SSE, which operates in the United Kingdom (UK) and Ireland, has unveiled a plan to invest £12.5bn (€15bn) by 2026 (+65% compared to the previous plan). The company aims to deliver over a quarter of the UK's 40 GW offshore wind target by 2030, and over 20% of the necessary electricity networks investment in the UK. By 2026, SSE will double its existing renewables net installed capacity to 8 GW and build a renewables development pipeline of 15 GW. In addition, the company plans to multiply by 5 its renewable output to 50 TWh/year in 2031, increase its renewables and low-carbon capacity to 16 GW (including new flexible technologies such as batteries, hydrogen, and carbon capture and storage (CCS)), and maintain a 15 GW renewables pipeline. As of 2020, SSE had an installed capacity of 9.2 GW, including 5.3 GW of gas, 2.4 GW of wind (79% onshore) and 1.5 GW of hydro.
---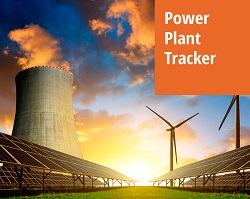 Enerdata has developed a market research service to screen, monitor and analyse the development of power generation assets.
Power Plant Tracker offers an interactive database and a powerful search engine covering power plants worldwide – including both installed and planned capacities for renewables and fossil fuels.