The Spanish government approves the draft climate law
The Spanish government has approved the draft Law on Climate Change and Energy Transition. The text will be debated in the Congress of Deputies, Spain's lower house, in the coming months. The regulation targets climate neutrality by 2050. According to the text proposed, Spain should reduce its greenhouse gas (GHG) emissions by 20% in 2030 compared to 1990 levels, which lower than the target included in its National Integrated Energy and Climate Plan 2021-2030 (NECP) (Plan Nacional Integrado de Energía y Clima, PNIEC) of a 23% reduction in GHG emissions.
In addition, renewables are expected to account for 70% of the electricity mix in 2030 and 35% of the energy mix. According to its PNIEC 2021-2030, Spain intended to cover 74% of the power mix with renewables by 2030 and 42% of the energy mix. The draft law also set the year 2040 as a limit to take all non-zero-emission vehicles out of circulation, including diesel, gasoline and hybrid cars, and prohibits oil and gas exploration and fracking in the entire Spanish territory, including territorial waters.
---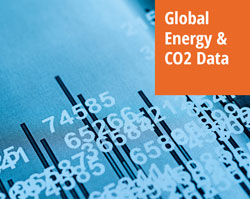 Then Global Energy Market Data & CO2 is your database! We provide world coverage of the oil, gas, coal, and power markets and a detailed overview of national supply & demand with annual data going back to 1970.
This energy database leverages more than 200 official data sources, which are processed by our analysts to provide fully harmonized data sets that are updated monthly.