Spanish energy group Iberdrola updates its 2018 – 2022 strategic plan
Spanish energy group Iberdrola has updated its 2018-2022, which will focus on five main points: increasing regulated tariffs in its network division, building new capacities, reaching a higher output, achieving efficiency gains and consolidating Neoenergia, its subsidiary operating in Latin America.
The group will focus on organic growth in all businesses and in all the regions it is active. Iberdrola plans to dedicate most of its 2018-2022 investments in construction activities (86%), to add 10 GW of new capacity. It already has 2.5 GW of offshore wind projects under construction and a further 7.7 GW under development. The group will invest around €14bn in networks and plans €1.2bn in asset rotation.
Iberdrola had unveiled its 2018-2022 strategy in February 2018, announcing plans to invest €32bn over the next four years, of which 50% in networks (€15.5bn), 37% in renewable energies (€11.5bn), 9% in power generation and retail (€2.8bn) and 4% in Iberdrola's contracted power generation in Mexico (€1.4bn).
---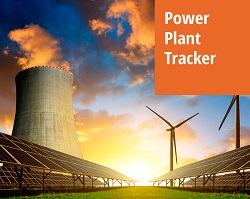 Enerdata has developed a market research service to screen, monitor and analyse the development of power generation assets.
Power Plant Tracker offers an interactive database and a powerful search engine covering power plants worldwide – including both installed and planned capacities for renewables and fossil fuels.