Spain's 4th renewable auction was largely undersubscribed
Spain's fourth renewable auction under the Renewable Energy Economic Regime (REER), which offered 3,300 MW of renewable capacity (1,800 MW of solar PV and 1,500 MW of wind), was largely undersubscribed, with only 45.5 MW of onshore wind power capacity awarded (4 projects). The power granted was distributed between two awardees at a weighted average price of €42.78/MWh, with a maximum of €45.12/MWh and a minimum of €39.88/MWh. The auction was held following the scheduled calendar until 2026 but failed to attract investors, in a context of war in Ukraine, high electricity market prices, high inflation, rising interest rates and tensions in raw materials and equipment.
Previous REER auctions, held in January and October 2021 and in October 2022, resulted in awarding 3,302 wind MW, 2,933 photovoltaic MW and 146 MW of biomass. The next auctions will take into account the volumes not awarded so far.
---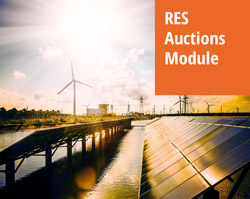 Discover our very detailed and regularly updated RES auctions database with worldwide coverage and a technical focus backed by academic research.
With our renewable energies auctions service you will be able to monitor auctions at a global level. Its (expanding) scope notably includes all major G20 countries and offers an especially fine tracking on Europe and South America.