South Pars gas condensates production increased by 5% in 2018 (Iran)
According to data unveiled by the Iranian authorities, the South Pars gas complex produced 250 mbl of gas condensates in 2018, which is 5% more than in 2017. As of today, the project accounts for 67% of the country's natural gas production and for 92% of its gas condensate production. Out of the asset's 24 planned phases, 22 phases are operating and phase 14 is being completed. Phase 11 has not been developed so far, after Chinese state-run oil and gas company CNPC and French energy group Total decided not to go ahead with the project in a context of US sanctions against Iran; Iran's National Oil Company has not announced any new plans related to this phase so far.
The South Pars / North Dome gas field is the largest in the world and is shared between Iran and Qatar. The Iranian asset is divided into 24 phases: phases 1-10 are intended for domestic consumption and injection into Iranian oil fields, while gas from the other phases should be exported. Gas production will ramp up to 750 mcm/d in late 2019 and all the phases are expected to be operational by March 2020. This will be a key contribution to Iran's gas production, which is predicted to reach 880 mcm/d by 2020 and 950 mcm/d by 2021, respectively.
---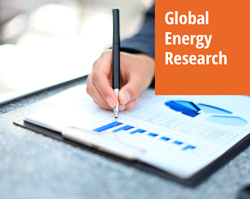 Enerdata's premium online information service provides up-to-date market reports on 110+ countries. The reports include valuable market data and analysis as well as a daily newsfeed, curated by our energy analysts, on the oil, gas, coal and power markets.
This user-friendly tool gives you the essentials about the domestic markets of your concern, including market structure, organisation, actors, projects and business perspectives.