South Pars field phases 17-21 have started production (Iran)
The Iranian authorities have announced the start of the phases 17-21 at the offshore South Pars gas field.
This new stage will increase its output by approximately 150 mcm/d. The asset total production figures now reach about 570 mcm/d and this figure accounts for nearly 65% of the country's total gas production (out of 885 mcm/d). Iran invested US$20bn to complete the five phases and plans to produce more than 700 mcm/d of gas from all 24 phases of South Pars by 2018.
More specifically, phases 17 and 18 are expected to deliver 50 mcm/d of gas and 80,000 bbl/d of gas condensate. They include four platforms with 44 wells. The phase 19 will produce 56 mcm/d of sour gas which will be transformed into 50 mcm/d of sweet gas and 80,000 bbl/d of condensate. Phases 20 and 21 will deliver 56.6 mcm/d of natural gas and 75,000 bbl/d of condensate.
The North Dome Field/South Pars gas field is the largest in the world and is shared between Iran and Qatar, about 80-km north-east of Qatar's mainland. Its development on the Iranian side is divided into about 30 phases, 21 of which are active now. Phases 1-10 are intended for domestic consumption and injection into Iranian oil fields, while gas from the other phases should be exported.
---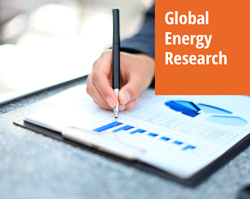 Enerdata's reputable online information service provides up-to-date market reports on 110+ countries with valuable market data and analysis as well as a daily newsfeed on the oil, gas, coal and power markets.
This user-friendly tool gives you the essentials on the domestic market of your concern including market structure, organisation, actors, projects and business perspectives.