South Korea will idle some coal-fired power plants in the 2021-2022 winter
The Ministry of Trade, Industry, and Energy of South Korea has decided to reduce coal-fired power generation between 1 December 2021 and 28 February 2022, in an attempt to reduce fine dust emissions. Up to 46 of the 53 coal-fired power plants of the state-owned power group KEPCO will be subject to a production cap (operating at up to 80% of their capacity), depending on the fine dust situation, and the group may have to suspend operations at 8 to 16 coal-fired power plants. The government plans to maintained a combined energy reserve of more than 10 GW over the three-month period to avoid any power shortage, as the peak power demand is estimated at 90-93.5 GW. South Korea has implemented such winter reduction plans since 2019. The scheme is expected to more than halve fine dust emissions (compared to the level of 2018).
Coal accounted for 29% of the installed capacity in South Korea in 2020 with nearly 37 GW, and for 37% of the total power generation. This share has slightly decreased since 2010, to the advantage of gas.
---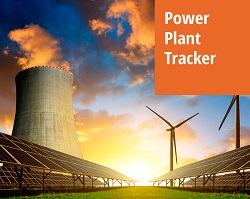 Enerdata has developed a market research service to screen, monitor and analyse the development of power generation assets.
Power Plant Tracker offers an interactive database and a powerful search engine covering power plants worldwide – including both installed and planned capacities for renewables and fossil fuels.