South Korea is examining LNG contracts' destination clauses
South Korea's Fair Trade Commission is examining the legality of destination clauses in LNG import contracts between Korean gas companies and foreign suppliers, which now restrict the companies from swapping or reselling the cargoes.
The destination clauses are to prevent remaining imported LNG from being exported to third countries but also reduces the volume of cargo trading and the LNG market liquidity. South Korea is not the only country which looks upon the validity of destination clauses and in June 2017, the Japanese Fair Trade Commission (the anti-monopoly regulator) has ended the LNG contracts destination clauses in a landmark ruling. The Commission pointed out that destination and profit sharing clauses limiting LNG resale by importers may be in violation of the Japanese Antitrust Law and such clauses must now be removed from new contracts and those to be updated.
If South Korea ends destination clauses the same way Japan did, it would add momentum for the liberalization of the market and is expected to increase the volume of cargoes trading in the country, which is the largest LNG importer. It was long-awaited since LNG buyers such as JERA, KOGAS or CNOOC have been asking for more flexible contracts, in particular regarding the former destination clauses
---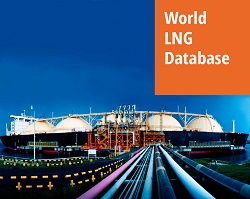 World LNG Database offers a complete set of data on LNG markets. The service provides detailed information on existing and planned liquefaction and regasification plants. It also includes LNG shipping around the world, LNG contracts, time series on regasification and liquefaction capacities, LNG flows and LNG prices for all players in the market.