South Korea confirms permits for Shin Kori 5-6 nuclear reactors
The Supreme Court of South Korea has confirmed the dismissal of a request to cancel construction permits for Shin Kori 5 and Shin Kori 6 nuclear reactors. The two 1,340 MW reactors are currently under construction and expected to enter into commercial operation in 2023 and 2024, respectively. Located near the southeastern city of Busan, the Shin Kori nuclear power plant consists of the Shin Kori 1 and Shin Kori 2, two operational OPR-1000 reactors (1,000 MW) that were commissioned in 2011 and 2012, respectively, and of the Shin Kori 3 and Shin Kori 4 reactors (1,340 MW each), the first Korean-designed APR-1400, which were commissioned in 2016 and 2019, respectively.
Nuclear accounts for 18% of South Korea's installed capacity, with 24 nuclear units distributed across 4 sites: Kori (7 reactors totalling 7.2 GW), Wolsong (5 reactors, 4.1 GW), Hanbit (6 reactors, 5.9 GW), and Hanul (Ulchin) (6 reactors, 5.9 GW). Two other nuclear power reactors are currently under construction in South Korea: Shin Hanul 1 and Shin Hanul 2. The country, which does not consider nuclear as an option to reach carbon neutrality by 2050, aims to close 10 of its 24 nuclear reactors by 2038.
---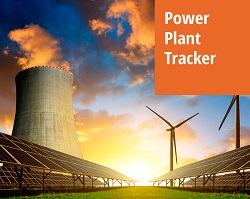 Enerdata has developed a market research service to screen, monitor and analyse the development of power generation assets.
Power Plant Tracker offers an interactive database and a powerful search engine covering power plants worldwide – including both installed and planned capacities for renewables and fossil fuels.