South Africa's Eskom should unbundle its transmission grid by end-2021
South Africa's state-owned power utility Eskom intends to complete the legal separation of its power transmission unit by the end of 2021. The generation and distribution should follow in 2022. As presented in November 2019, Eskom is expected to be split into three separate companies dedicated to power generation, transmission and distribution by the end of 2022. The 3 companies would remain under a state-owned holding company but Eskom would abandon its near-monopoly and face increased competition from independent power producers (IPPs) with lower power generation costs. The group, which should record another substantial loss in 2021, has a net debt comprised between ZAR460bn (US$31bn) and ZAR485bn (US$33bn).
In February 2020, the Ministry of Mineral Resources and Energy announced that the government intends to create a new power generation company, distinct from Eskom. Ideally, the new power generation company would be a partnership between the government and private investors and would use diversified energy sources (clean coal, gas and solar power). The type of company - state or privately-owned - and its scope remain to be determined; investors are invited to partner with the government or to invest on their own to create a new company.
---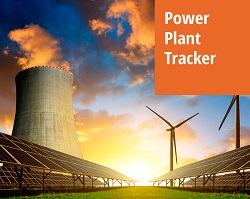 Enerdata has developed a market research service to screen, monitor and analyse the development of power generation assets.
Power Plant Tracker offers an interactive database and a powerful search engine covering power plants worldwide – including both installed and planned capacities for renewables and fossil fuels.