South Africa proposes 3 new Renewable Energy Development Zones
South Africa announce it will create three new Renewable Energy Development Zones (REDZ) for renewable energy projects in addition to the eight areas identified in 2015. The zones have been chosen based on their potential in term of wind and solar energy, as well as their proximity with coal-fired power plants to be decommissioned. According to the Integrated Resource Plan (IRP) adopted in October 2019, 12 GW of coal-fired power capacity are planned to be stopped by 2030. The REDZs are also aligned with the powerline corridors that were identified in the Electricity Grid Infrastructure Strategic Environmental Assessment (SEA) completed in 2016 and gazetted as powerline corridors in 2018. The combination of the REDZs and power corridors provides strategic guidance to Eskom on where to prioritise investment in grid infrastructure.
REDZ provide incentives to project developers, as the authorisation process is simplified and shortened, lasting only 50 days. As part of its new IRP, South Africa plans to add 6.5 GW of solar PV and 9.5 GW of wind by 2030, with the objective to reduce reliance on coal, which accounted for 89% of its power generation in 2018.
---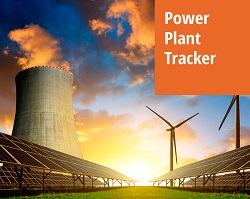 Enerdata has developed a market research service to screen, monitor and analyse the development of power generation assets.
Power Plant Tracker offers an interactive database and a powerful search engine covering power plants worldwide – including both installed and planned capacities for renewables and fossil fuels.