South Africa plans additional support measures to Eskom
The government of South Africa is preparing to announce additional support measures to struggling power utility Eskom. The government had pledged ZAR69bn (US$4.9bn) (ZAR23bn/year (US$1.6bn/year)) bailout over the next 3 years. In April 2019 the government decided to anticipate the bailout packaged promised to be transferred in April 2019 instead of August-October 2019. The first tranche of cash transfers was approved and amounted to ZAR5bn (US$349m). The additional measures were not disclosed yet. In parallel Eskom announced a turnaround plan including cuts in costs and an increase in revenues through mostly higher collection rates.
Eskom has a registered debt of ZAR419bn (US$29.5bn) and aims to reduce it to at least ZAR250bn (US$17.6bn) in the future. Eskom supplies more than 90% of the country's power demand and its struggling financial situation has led to numerous issues in supply such as constant load shedding and delays in new developments. The utility was granted in March 2019 a 13.82% tariff increase by the National Energy Regulator of South Africa (NERSA).
---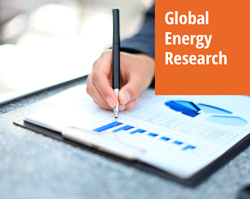 Enerdata's premium online information service provides up-to-date market reports on 110+ countries. The reports include valuable market data and analysis as well as a daily newsfeed, curated by our energy analysts, on the oil, gas, coal and power markets.
This user-friendly tool gives you the essentials about the domestic markets of your concern, including market structure, organisation, actors, projects and business perspectives.