South Africa allows Eskom to raise electricy prices by 12% in 2021-2022
The High Court of South Africa has reversed a decision by the National Energy Regulator of South Africa (NERSA) to deduct a ZAR69bn (US$4.1bn) equity injection from Eskom's allowable revenue for the current three-year period, authorising the state-owned electric utility to claw back the full amount over the next three years from customers in the form of higher electricity tariffs. Consequently, the average standard Eskom tariffs approved by NERSA for the 2021/2022 financial will be increased by 12% from around ZAR1.17/kWh (US$6.96c/kWh) to ZAR1.28/kWh (US$7.64c/kWh).
Eskom reported a net loss after tax of ZAR20.7bn (US$1.2bn) for the 2019 financial year. In March 2020, NERSA authorised Eskom to recover ZAR13.3bn (US$789m) as part of the power utility's regulatory clearing account (RCA) application for the 2018/19 year. Earlier in July 2020, Eskom acquired new lines of credit to help meet its running costs, including its debt-service bill. With these new loans, Eskom's gross debt rose from ZAR454bn (US$27bn) to ZAR480bn (US$28.5bn), i.e. + 5.7%.
---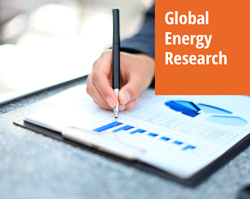 Enerdata's premium online information service provides up-to-date market reports on 110+ countries. The reports include valuable market data and analysis as well as a daily newsfeed, curated by our energy analysts, on the oil, gas, coal and power markets.
This user-friendly tool gives you the essentials about the domestic markets of your concern, including market structure, organisation, actors, projects and business perspectives.