Sonatrach closes acquisition of 198,000 bbl/d Augusta refinery (Italy)
Algerian state-held oil and gas company Sonatrach has completed the purchase of the 198,000 bbl/d Augusta refinery in Sicily (Italy) from ExxonMobil's subsidiary Esso Italiana. The transaction was announced in May 2018 and also includes three fuel storage terminals and related pipelines in Augusta, Palermo and Naples (Italy). The financial terms of the transaction were not disclosed but Sonatrach said earlier it paid less than US$1bn.
Sonatrach acquired these Italian assets in an attempt to cut Algeria's refined products import bills. The country is struggling with its urging domestic fuel demand and paid US$2.5bn for petroleum product imports in 2017 (compared with US$800m in 2016) because of its refining problems. The Augusta facility is able to process Sahara blend and residual fuel from the Skikda refinery (Algeria) and will directly be integrated into Sonatrach's refining system.
---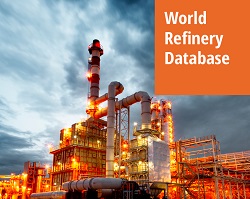 Use this powerful business intelligence tool to assess current and future production capacities of oil products by country and by zone. Gain insight into companies' asset portfolios and future trends for refined oil production capacities, giving you the ultimate edge for strategy and decision-making.