Smolensk-1 nuclear reactor lifetime extended to 2022 (Russia)
The Russian nuclear safety regulator has agreed to extend the operating licence of Smolensk-1 by ten years. The 925 MW RBMK-1000 unit, which had been connected to the grid in late 1982 (commercial operation in 1983), was due to shut down in December 2012. The ten-year extension will see the reactor operate until 25 December 2022, a lifespan of 40 years, although a 2010 Rosatom plan was open to the possibility of Russia's RBMKs operating for up to 45 years.

RosEnergoAtom, the plant's operator, has invested Rub 45bn (US$1.5bn) in the modernisation of the three units at the Smolensk site. RBMK reactors are under attention since the Chernobyl nuclear accident in 1986; the 11 operating RMBK reactors in Russia still account for 45% of the nuclear power generation.

RosEnergoAtom is also developing Smolensk II, which will consist of two to four VVER-1200 reactors. The first new unit could be commissioned by 2024.
---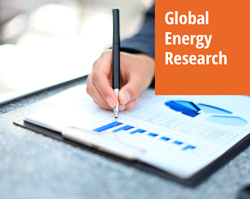 Enerdata's reputable online information service provides up-to-date market reports on 110+ countries with valuable market data and analysis as well as a daily newsfeed on the oil, gas, coal and power markets.
This user-friendly tool gives you the essentials on the domestic market of your concern including market structure, organisation, actors, projects and business perspectives.