Slovenia proposes to phaseout coal by 2033
The Slovenian Ministry of Infrastructure has launched a public consultation of a draft national strategy to restructure the country's coal regions, proposing to phaseout coal by 2033. Under two alternative scenarios presented in the strategy, coal exit could occur in 2038 (when the investment loan for the Šoštanj-6 coal-fired unit is repaid) or in 2042, which would result in significant mitigation measures to meet Slovenia's climate commitments.
According to Slovenia's National Energy and Climate Plan (NECP), the country currently aims at decreasing the use of coal by 30% by 2030. Two lignite-fired power plants are operational in Slovenia: Šoštanj (884 MW) and Ljubljana (CHP, 123 MW). Only the lignite Velenje mine is still operating due to a contract to supply the Šoštanj power plant until 2054. The share of lignite in total energy consumption declined from 20% in 2010 to 15% in 2019. Coal accounted for 28% of the country's power mix in 2019. In 2019, lignite production dipped by 2.3% to 3.1 Mt, but still covers 90% of consumption.
---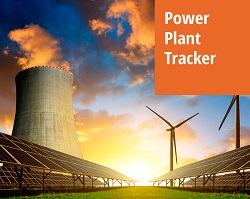 Enerdata has developed a market research service to screen, monitor and analyse the development of power generation assets.
Power Plant Tracker offers an interactive database and a powerful search engine covering power plants worldwide – including both installed and planned capacities for renewables and fossil fuels.