Slovakia allows SE to commission Mochovce-3 nuclear power plant
The Nuclear Regulatory Authority of Slovakia (ÚJD) has issued a permit for the commissioning of Unit 3 (471 MW) of the Mochovce nuclear power plant. The national power utility Slovenské Elektrárne (SE) will start loading fuel into the reactor immediately after the permit comes into force.
Slovakia has four nuclear units: two 471 MW reactors in Jaslovske Bohunice (since 1985) and two 436 MW reactors in Mochovce (1998-2000), which are currently being modernised (+30 MW in 2021). In addition, Slovenské Elektrárne is building two new 471 MW reactors at Mochovce. The project, which was expected to be commissioned in 2012-2013, has suffered significant delays and cost escalation, as its initial cost of €2bn was revised to €5.4bn in 2017, including €1.5bn related to post-Fukushima safety measures. Mochovce-4 is expeted to be commissioned two years after unit 3.
The commissioning of Mochovce-3 will pave the way to shareholders changes. Indeed, in 2016, Enel transferred its 66% stake in Slovenské Elektrárne (acquired in 2005) to a newly established company, Slovak Power Holding, and sold a 50% stake to Czech energy group EPH. EPH will acquire the remainder 12 months after receiving the Trial Operation Permit for units 3 and 4 of the Mochovce nuclear plant.
---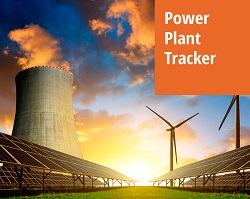 Enerdata has developed a market research service to screen, monitor and analyse the development of power generation assets.
Power Plant Tracker offers an interactive database and a powerful search engine covering power plants worldwide – including both installed and planned capacities for renewables and fossil fuels.