Sinopec discovers 192 bcm of shale gas in the Sichuan basin (China)
China Petroleum and Chemical Corporation (Sinopec) has added newly proven shale gas geological reserves of 192 bcm at the Fuling gas field in the Sichuan basin (southern China), raising the block's total estimated geological reserves to 793 bcm. Sinopec's total proven geological shale gas reserves reaches 941 bcm in China. The group is targeting a shale gas output of 7.5 bcm in Chongqing in 2020 (6.3 bcm produced in 2019) and a total shale gas production of 13 bcm/year by 2025.
---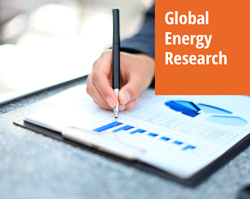 Enerdata's premium online information service provides up-to-date market reports on 110+ countries. The reports include valuable market data and analysis as well as a daily newsfeed, curated by our energy analysts, on the oil, gas, coal and power markets.
This user-friendly tool gives you the essentials about the domestic markets of your concern, including market structure, organisation, actors, projects and business perspectives.