A single consortium is formed to develop the Inga III hydro project (Congo DR)
Six Chinese companies led by China Three Gorges Corporation and Spain-based AEE Power have agreed to form a single consortium to develop the Inga III hydro project in the Democratic Republic of the Congo (Congo DR). The six Chinese companies have a 75% stake in the new consortium, while AEE Power retains a 25% share. The formation of a single entity between the Spanish consortium, which includes AEE Power and ACS, and the China Three Gorges Corporation-led consortium, was requested by the Congolese government. 
In January 2020, ACS withdrew from the Inga III hydropower project. The Congolese government and the African Development Bank (AfDB) agreed on a 4.8 GW project, which could be later expanded to 7.5 GW, and eventually to 11 GW. The project would cost US$12bn. Of the 4.8 GW capacity, 2.5 GW would be directed for South Africa, 1.3 GW for mining companies in Congo DR, and 1 GW for the national network. This proposal has been rejected by the Chinese companies, which intends to develop an 11 GW dam, at an estimated cost of US$14bn.
---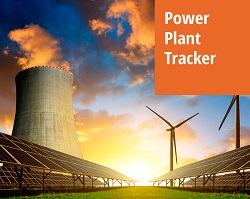 Enerdata has developed a market research service to screen, monitor and analyse the development of power generation assets.
Power Plant Tracker offers an interactive database and a powerful search engine covering power plants worldwide – including both installed and planned capacities for renewables and fossil fuels.