Singapore's Keppel gets approval to import 1 GW of electricity from Cambodia
Singapore's energy group Keppel Energy has been granted conditional approval by the city-state's Energy Market Authority (EMA) for the long-term import and sales of 1 GW of electricity from Cambodia to Singapore. The imported power will harness renewable energy, including solar, hydropower and potentially wind power, supported by battery energy storage systems (BESS) or pumped storage systems.
It will be transmitted from Cambodia to Singapore via more than 1,000 km of new subsea cables. This conditional approval, the first to be awarded by EMA, will contribute to Singapore's ambition to import up to 4 GW of low-carbon electricity. Subject to different authorisations and approvals, the electricity import from Cambodia is expected to commence by 2035.
In addition, Keppel Energy will also explore ways to scale and hybridise imported electricity with renewable energy sources in Laos.
Singapore is currently connected to Peninsular Malaysia through a 200 MW line, which has not yet been used. However, in January 2023, YTL PowerSeraya and TNB Genco signed a joint agreement for the import of 100 MW, marking the first time that power from Malaysia will be supplied to Singapore on a commercial basis.
---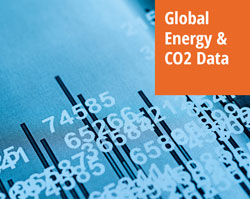 Then Global Energy Market Data & CO2 is your database! We provide world coverage of the oil, gas, coal, and power markets and a detailed overview of national supply & demand with annual data going back to 1970.
This energy database leverages more than 200 official data sources, which are processed by our analysts to provide fully harmonised data sets that are updated monthly.