Simply Blue unveils a 1.3 GW offshore wind project in Northern Ireland (UK)
Irish company Simply Blue Group has unveiled a new 1.3 GW offshore wind project, located off the coast of County Down, in Northern Ireland (United Kingdom). The "Olympic Offshore Wind" is Simply Blue's second wind project in Northern Ireland, as it is a sister project to the 500 MW "Nomadic Offshore Wind" project announced in March 2022.
Simply Blue Group has a pipeline of over 10 GW of floating offshore wind projects, primarily located in Ireland and the UK. Two projects are currently under development: the Emerald floating wind project in the Celtic Sea with Shell, and the Blue Gem Wind portfolio of floating wind projects in the Welsh waters with TotalEnergies.
Wind accounts for 28% of the United Kingdom's installed capacity, with 28.7 GW (2021). Nearly 7 GW of wind projects are currently under construction and 89 GW are under development.
---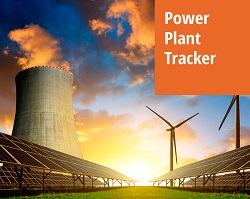 Enerdata has developed a market research service to screen, monitor and analyse the development of power generation assets.
Power Plant Tracker offers an interactive database and a powerful search engine covering power plants worldwide – including both installed and planned capacities for renewables and fossil fuels.