Siemens wins order for CLP's 550 MW CCGT power project in Hong-Kong
Castle Peak Power Company (CAPCO), the joint venture of China Southern Power Grid and CLP Power Hong Kong (CLP Power), has awarded Siemens an order for a power block for a new CCGT unit in its Black Point power plant in Tuen Mun, in the northwest of Hong Kong.
Siemens' power block will include an SGT5-8000H gas turbine, an SST5-5000 steam turbine, a water-cooled SGen5-3000W generator manufactured in Germany as well as the SPPA-T3000 control system. The total order for Siemens includes the delivery and commissioning of the power block, with a single-shaft configuration. The 550 MW CCGT power plant should be commissioned by 2020.
Hong Kong aims to raise local gas generation to around 50% of the total fuel mix for electricity generation by 2020, while decreasing emissions and pollutant output from power generation sector. In 2015, its total installed power capacity exceeded 10.6 GW, with 63% of the capacity based on coal and 35% on gas (the remainder is from oil).
---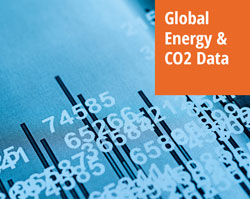 Then Global Energy Market Data & CO2 is your database! We provide world coverage of the oil, gas, coal, and power markets and a detailed overview of national supply & demand with annual data going back to 1970.
This energy database leverages more than 200 official data sources, which are processed by our analysts to provide fully harmonised data sets that are updated monthly.