Siemens Gamesa secures a 301 MW wind turbines contract in Morocco
Siemens Gamesa has secured a 301 MW wind turbines contract for the Boujdour wind farm in Morocco. The company will supply, transport, install, commission and test 87 3.4-132 machines for the project. Commissioning is expected in 2022.
In November 2019, in partnership with Enel Green Power and Siemens, Nareva Holdings (an affiliate of investment fund Al Mada) signed a contract with the National Electricity and Drinking Water Board (ONEE) and the Moroccan Agency for Sustainable Energy (Masen) to develop the 301 MW Boujdour wind park, for a total investment of US$414m.
It is the first phase of a bigger 850 MW Integrated Wind Project, which will be gradually commissioned from 2021. The Integrated Wind Project includes five parks: the 180 MW Midelt park, the 300 MW Boujdour park, the 200 MW Jbel Lahdid park (Essaouira), the 100 MW Tiskrad (Tarfaya) and the 70 MW Tanger II park. 
As part of the Integrated Wind Project, Siemens has set up in Tanger a wind turbine production plant with an annual capacity of about 600 units (equivalent to more than 600 MW/year). Morocco aims at reaching a 52% renewable share in total power capacity by 2022.
---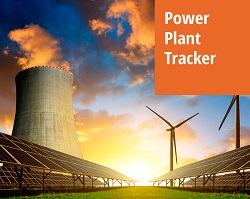 Enerdata has developed a market research service to screen, monitor and analyse the development of power generation assets.
Power Plant Tracker offers an interactive database and a powerful search engine covering power plants worldwide – including both installed and planned capacities for renewables and fossil fuels.