Shell will acquire Denmark's biogas producer Nature Energy for US$2bn
Shell Petroleum, a subsidiary of the British oil and gas company Shell, has entered into an agreement with Davidson Kempner Capital Management, Pioneer Point Partners and Sampension to acquire a 100% stake in Denmark's Nature Energy Biogas for US$2bn (€1.9bn). Nature Energy is Europe's largest producer of Renewable Natural Gas (RNG) from agricultural, industrial, and household wastes.
Shell will acquire the Danish company's portfolio of operating plants, associated feedstock supply and infrastructure, its pipeline of growth projects and its expertise in the design, construction, and operation of RNG plant technology. Nature Energy currently owns and operates 14 industrial-scale biomethane plants and an international development pipeline of about 30 plants across Europe and North America. Nature Energy's current production reaches around 3,000 boe/day (1.1 mboe/year).
The transaction is subject to regulatory approvals and is expected to be finalised in the first quarter of 2023. Shell already has an existing RNG production business in North America and has a target to become a net-zero emissions energy business by 2050.
---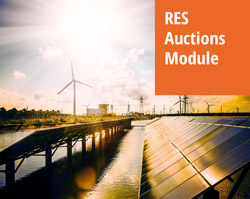 Discover our very detailed and regularly updated RES auctions database with worldwide coverage and a technical focus backed by academic research.
With our renewable energies auctions service you will be able to monitor auctions at a global level. Its (expanding) scope notably includes all major G20 countries and offers an especially fine tracking on Europe and South America.