Shell takes over the Australian power and gas retailer Powershop Australia
A consortium of Shell and the Australian infrastructure investor and manager Infrastructure Capital Group (ICG) has reached an agreement with the New Zealand energy group Meridian Energy to acquire its Australian energy subsidiary Meridian Energy Australia Group (MEA) for AUD729m (US$528m). Under the terms of the agreement, ICG will take over MEA's renewable (wind and hydro) power generation assets and development projects (around 300 MW), while Shell will take over Powershop Australia, an online energy retailer. Shell will also acquire wind power purchase agreements (PPAs) and offtake power generation from the related hydropower and wind assets. Powershop Australia serves more than 185,000 customers in the residential and small business markets, selling electricity in Victoria, New South Wales, South Australia and Southeast Queensland, and gas in Victoria. The company is estimated to be the 10th largest electricity retailer in Australia, with a 1% market share on the residential market. The acquisition is subject to regulatory approvals and is expected to be completed in the first half of 2022.
The acquisition is expected to strengthen Shell's market shares in Australia, especially in the residential segment, in line with its plans to double its electricity sales to retail and business customers by 2030. Shell is already active in Australia through Shell Energy (formerly ERM Power, the second largest electricity supplier in Australia, with a nearly 25% share of the commercial and industrial retail market and two gas-fired power plants, that Shell acquired in 2019), carbon farming specialist Select Carbon, and home battery energy storage systems provider sonnen Australia. Shell also owns a 49% stake in the Australian solar developer ESCO Pacific and is building the 120 MW Gangarri solar project in Queensland.
---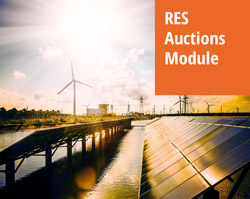 Discover our very detailed and regularly updated RES auctions database with worldwide coverage and a technical focus backed by academic research.
With our renewable energies auctions service you will be able to monitor auctions at a global level. Its (expanding) scope notably includes all major G20 countries and offers an especially fine tracking on Europe and South America.