Shell completes acquisition of Total's 26% stake in Hazira LNG (India)
Shell Gas, a subsidiary of global energy giant Royal Dutch Shell, has completed the acquisition of a 26% minority stake in the Hazira LNG regasification terminal in India (Surat district, Gujarat) from the French oil and gas company Total. The financial consideration of the deal was not disclosed. Since Shell already held a 74% interest in the terminal, the group is now the sole shareholder of the terminal.
The move will enable Shell to develop an integrated gas value chain in the country: supply from its global LNG portfolio, regasify fuel at the Hazira facility and possibly expand its presence in the downstream sector.
Hazira LNG was commissioned in 2005 with a capacity of 3.4 bcm/year (2.5 Mt/year). It was expanded to 4.9 bcm/year (3.6 Mt/year) in 2008 and 6.75 bcm/year (5 Mt/year) in 2013. In April 2017, plans to increase the terminal's capacity up to 13.5 bcm/year (10 Mt/year) were outlined but no timeline for the project was given.
---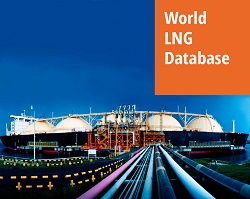 World LNG Database offers a complete set of data on LNG markets. The service provides detailed information on existing and planned liquefaction and regasification plants. It also includes LNG shipping around the world, LNG contracts, time series on regasification and liquefaction capacities, LNG flows and LNG prices for all players in the market.