Shell and Altenergy consider 1 GW offshore wind project in the Philippines
The Department of Energy (DoE) of the Philippines has awarded a wind energy service contract to Shell Overseas Investment and Alternergy Holdings to study the feasibility of an offshore wind project in the Calavite Passage in the north-west of Mindoro, in Occidental Mindoro. The offshore wind project could have a potential capacity of 1 GW, as the Calavite Passage is estimated to have an offshore wind potential of up to 5 GW, and could cost US$5bn. In addition, Shell and Altenergy are looking at other offshore wind sites for potential developments.
According to the World Bank's Offshore Wind Roadmap released in April 2022, the Philippines could add over 20 GW of offshore wind capacity by 2040, which would cover 14% of the archipelago's electricity needs. The offshore wind capacity could reach 40 GW by 2050. According to the DOE, 42 offshore wind contracts have been approved so far with a potential capacity of 31 GW. Other offshore wind projects have been proposed in the country, including a 1.2 GW offshore wind project in Bulalacao (Oriental Mindoro) led by Blue Circle and CleanTech, several projects totalling 4 GW led by PetroGreen Energy Corp. (PGEC) and Copenhagen Energy (CE) in Luzon and the Visayas, and five projects totalling 3.5 GW led by Iberdrola and Triconti.
---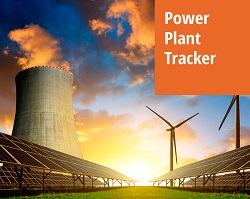 Enerdata has developed a market research service to screen, monitor and analyse the development of power generation assets.
Power Plant Tracker offers an interactive database and a powerful search engine covering power plants worldwide – including both installed and planned capacities for renewables and fossil fuels.