Serbia and Hungary plan to build a pipeline to supply Serbia with Russian oil
Serbia and Hungary have agreed to build a 128 km-long pipeline from Novi Sad (Serbia) to Hungary. The project, which may cost around €100m, would supply Serbia with Russian Urals crude via the Druzhba oil pipeline. Serbia is currently facing a ban on crude oil imports from Russia via Croatia after the European Union agreed on new restrictions against Russia, including a price for Russian oil deliveries to third country.
The country imports most of its oil via the JANAF pipeline from Croatia under a 3.2 Mt/year transit contract. In 2020, Serbia imported 2.6 Mt of crude oil, mostly from Iraq (59%), Russia (30%) and Kazakhstan (11%). The country's only refinery in Pančevo (4.8 Mt/year) is owned by the Serbian oil corporation Naftna Industrija Srbije (NIS), an affiliate of Russia's Gazprom.
In addition, Serbia could invest €12bn over six years to diversify and secure supply. The plan would include a pipeline going through North Macedonia to the Albanian port of Drac, as well as another refinery with the capacity to refine oil from Venezuela, Iran and other countries. In addition, gas interconnectors are also discussed.
---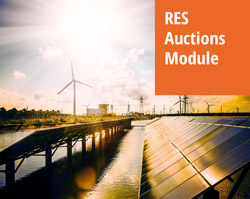 Discover our very detailed and regularly updated RES auctions database with worldwide coverage and a technical focus backed by academic research.
With our renewable energies auctions service you will be able to monitor auctions at a global level. Its (expanding) scope notably includes all major G20 countries and offers an especially fine tracking on Europe and South America.