Sempra and CFE sign agreements on LNG terminals and pipeline in Mexico
Sempra Energy and Mexico's Federal Electricity Commission (CFE) have signed a series of agreements to further develop gas infrastructure projects, including the proposed 4 Mt/year (5.5 bcm/year) Vista Pacífico LNG project in Topolobampo, in Sinaloa state and a potential 3 Mt/year (4 bcm/year) new LNG terminal in Salina Cruz, in the southern Mexican state of Oaxaca.
The two companies also intend to reroute the 5 bcm/year Guaymas-El Oro pipeline in Sonora state.
These development projects would allow CFE to potentially optimise the use of existing natural gas pipeline systems, provide additional sources of LNG supply for isolated markets in Mexico and continue to expand LNG supplies to the global market.
These development projects are currently non-binding and remain subject to commitments, including feasibility studies, reaching definitive customer, construction and partnership agreements, securing all necessary permits, obtaining financing and incentives, and reaching a final investment decision.
---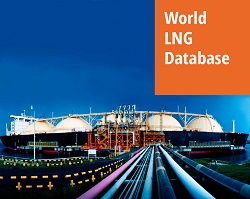 World LNG Database offers a complete set of data on LNG markets. The service provides detailed information on existing and planned liquefaction and regasification plants. It also includes LNG shipping around the world, LNG contracts, time series on regasification and liquefaction capacities, LNG flows and LNG prices for all players in the market.