Semirara exits a 700 MW coal-fired power project in the Philippines
Semirara has ended the joint venture agreement signed with Meralco in 2016 to jointly develop a 700 MW coal-fired project in Calaca, Batangas (the Philippines). The project that would have consisted of two 350 MW units had remained in an early stage of development since 2016, due to legal hurdles over the power supply agreements (PSAs) of Manila Electric Company.
In October 2020, the Philippines decided to cease coal-fired power plant developments. The moratorium on new coal-fired power plants will not concern projects that are already approved or that have secured permits. In addition, the government could authorise coal-fired power projects if the country needs additional base load capacity. Coal currently accounts for more than 40% of the country's total capacity, with 10.4 GW (2019) and for around half of its power generation. More than 2.3 GW of new coal-fired power projects are under construction, and 12 GW under development, of which most may be threatened by the moratorium.
---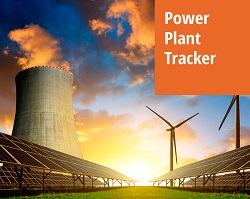 Enerdata has developed a market research service to screen, monitor and analyse the development of power generation assets.
Power Plant Tracker offers an interactive database and a powerful search engine covering power plants worldwide – including both installed and planned capacities for renewables and fossil fuels.