Savannah Energy will develop 500 MW of wind and solar projects in Chad
The British independent energy company Savannah Energy has signed an agreement with the Chadian Ministry of Petroleum and Energy for the development of two wind and solar projects totaling 500 MW. They would supply electricity to the Doba Oil Project and the towns of Moundou and Doba in Southern Chad, and the capital city, N'Djamena. Savannah plans to fund the two projects from a combination of its own internally generated cashflows and project-specific debt.
The first project Savannah has agreed to develop comprises a 300 MW solar plant and battery energy storage system (BESS) called Centrale Solaire de Komé is located in Komé, Southern Chad. It would supply power for the Doba Oil Project and the surrounding towns of Moundou and Doba. The expected tariff for the electricity generated from this plant is expected to be significantly less than that being paid for the current oil-based power generation in the country. Construction is to start in 2023 with first power in 2025.
The second project covered by the deal, called Centrales d'Energie Renouvelable de N'Djamena, involves the development of a 200 MW solar and wind project to supply power to the country's capital city, N'Djamena. A significant portion of this project is anticipated to benefit from the installation of a BESS, potentially enabling the provision of 24/7 power supply. Construction is to start in 2023/24 with first power in 2025/26.
Since 2012, Chad's installed capacity stands at 270 MW (100% oil). Around 60% of the capacity is captive and used to supply oil fields and the refinery. This capacity represents around 17 W per capita, which is higher than the Central African Republic (12 W), but far lower than Cameroon (57 W); it is more than 3 times lower than the average for Sub-Saharan Africa.
---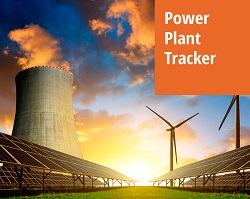 Enerdata has developed a market research service to screen, monitor and analyse the development of power generation assets.
Power Plant Tracker offers an interactive database and a powerful search engine covering power plants worldwide – including both installed and planned capacities for renewables and fossil fuels.