Saudi Arabia, the UAE and Kuwait won't extend extra oil output cuts
Saudi Arabia, the United Arab Emirates (UAE) and Kuwait have decided not to renew their additional crude oil production cuts after the end of June 2020.
In April 2020, the OPEC+ agreed to cut their overall crude oil production by 9.7 mb/d over the 1 May 2020 - 30 June 2020 period, in an attempt to reduce the global oversupply and to firm up depressed oil prices. The production cuts would be calculated on the basis of the October 2018 production level, except for Saudi Arabia and Russia that have a baseline level of 11 mb/d and would cap their production to 8.5 mb/d. Saudi Arabia, the United Arab Emirates (UAE) and Kuwait had then committed to further reduce their crude oil production by an extra 1.18 mb/d in June 2020, on top of the OPEC+ reduction: Saudi Arabia restrained its crude oil production by another 1 mb/d (capping its production to 7.5 mb/d in June 2020), while additional cut reached 100,000 bbl/d in UAE and 80,000 bbl/d in Kuwait.
Earlier in June 2020, the OPEC+ extended the oil production cuts until the end of July 2020. In addition, according to the terms of the deal, countries which exceeded production quotas in May and June 2020, such as Iraq and Nigeria, must implement extra reductions over the July-September 2020 period.
Under the April 2020 agreement, production cuts should then be relaxed to 7.7 mb/d from 1 August 2020 to 31 December 2020 and to 5.8 mb/d from 1 January 2021 to 30 April 2022. The potential extension of the agreement beyond April 2022 will be reviewed in December 2021.
---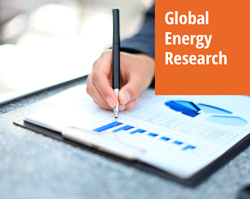 Enerdata's premium online information service provides up-to-date market reports on 110+ countries. The reports include valuable market data and analysis as well as a daily newsfeed, curated by our energy analysts, on the oil, gas, coal and power markets.
This user-friendly tool gives you the essentials about the domestic markets of your concern, including market structure, organisation, actors, projects and business perspectives.