Saudi Arabia and OPEC+ consider maintaining oil production caps
Saudi Arabia has announced that OPEC members and allied oil producers are considering extending their production cut plans in the second half of 2019 in order to reduce inventories towards normal levels. The decision will be made in June 2019, in a context of escalating tensions in the Middle East, after attacks on two Saudi oil tankers off the United Arab Emirates coast and on oil facilities in Saudi Arabia.
The latest agreement between OPEC and non-OPEC oil producers was reached in December 2018. The parties agreed to jointly reduce crude oil production by 1.2 mb/d, effective as of January 2019 for an initial period of six months, in an attempt to strengthen global oil prices. The cuts are shared among OPEC countries (0.8 mb/d, Iran, Libya and Venezuela being exempted) and non-OPEC countries such as Russia (0.4 mb/d). Most of the actual reduction in OPEC's production comes from production losses in Iran and Venezuela.
Saudi Arabia plans to maintain its production level of 9.8 mb/d in May and June 2019. The country is voluntarily pursuing a strategy of going beyond its pledged production level commitment of 10.3 mb/d to lower both its production and exports of crude oil.
---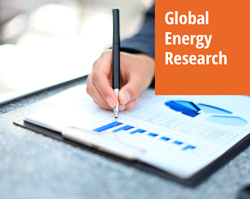 Enerdata's premium online information service provides up-to-date market reports on 110+ countries. The reports include valuable market data and analysis as well as a daily newsfeed, curated by our energy analysts, on the oil, gas, coal and power markets.
This user-friendly tool gives you the essentials about the domestic markets of your concern, including market structure, organisation, actors, projects and business perspectives.