Sasol's partners will buy its stake in Mozambique-South Africa gas pipeline
South African Gas Development Company (SOC) (iGas) and Companhia Mocambiçana de Gasoduto (CMG, Mozambique) have exercised their preemptive rights to acquire a 30% stake in the Republic of Mozambique Pipeline Company (ROMPCO) from the South African oil and petrochemical group Sasol. The transaction will be financed from past and future dividends. CMG and iGas will increase their stake in the gas pipeline company from 25% to 40% each, while Sasol will retain 20%.
ROMPCO owns the 865 km-long gas transmission pipeline from Mozambique to South Africa. Sasol, which owns a 50% stake in ROMPCO in partnership with CMG and  iGas (25% each), has initiated the sale of a 30% stake in the company. In May 2021, it concluded a sale and purchase agreement (SPA) with a consortium including Reatile Group Proprietary and the IDEAS Fund for the sale of 30% for an initial amount of ZAR4,145bn (US$293m) and a deferred payment of up to ZAR1bn (up to US$71m). The transaction was subject to pre-emptive rights by other shareholders.
---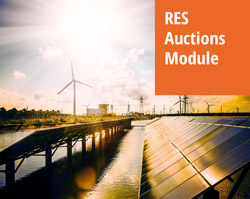 Discover our very detailed and regularly updated RES auctions database with worldwide coverage and a technical focus backed by academic research.
With our renewable energies auctions service you will be able to monitor auctions at a global level. Its (expanding) scope notably includes all major G20 countries and offers an especially fine tracking on Europe and South America.