Santos gets federal approval for US$2bn Narrabi gas project (Australia)
The Federal Minister of Environment of Australia has approved Santo's Narrabri Gas Project in New South Wales (Australia). The project will now embark on a 12-18 month appraisal program ahead of a final investment decision (FID). In October 2020, the Independent Planning Commission (IPC) of New South Wales (NSW) approved the project.
The AUD3.6bn (US$2.6bn) Narrabri Gas Project comprises the development of a coal seam gas field over two decade and supporting infrastructure. According to the NSW's IPC, the project's production could reach 200 TJ/d (5.3 mcm/d, or 1.9 bcm/year), enough to cover half of the state's gas demand for about 20 years and help meet the forecast gas shortfall from 2024, while supporting the transition away from coal. In February 2020, the NSW government committed to supply an additional 70 PJ/year of gas to the east coast market, from Santos' proposed Narrabri coal seam gas field, or from one or two LNG import terminal projects.
---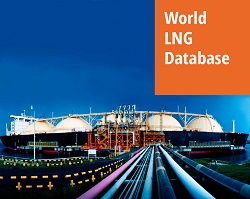 World LNG Database offers a complete set of data on LNG markets. The service provides detailed information on existing and planned liquefaction and regasification plants. It also includes LNG shipping around the world, LNG contracts, time series on regasification and liquefaction capacities, LNG flows and LNG prices for all players in the market.