The Sahel Alliance plans to double power access in the region
Created in 2017 to better coordinate aid for the region, The Sahel Alliance, which includes France, Germany, the European Union and international backers such as the World Bank, has mobilized €4bn with the objective to double the electrification rate of G5 Sahel members countries (Mauritania, Mali, Burkina Faso, Niger and Chad) by 2022.
Doubling the electrification rate in Sahelian countries by 2022 implies supplying 4.4 million additional households. Rural areas are at the center of attention with the development of off-grid solutions. In 2017, the electrification rate was 43% for Mauritania, 37% for Mali, 20% for Burkina Faso, 17% in Niger and 9% in Chad, when the average for Sub-Saharan Africa stood at 30%.
Some sixty projects with a total budget of €3bn are currently under development. Burkina Faso is installing 350 MW of additional capacity, mostly solar. In addition, international backers have set aside funds to finance projects in conflict areas, most notably in the northern and central regions of Mali.
---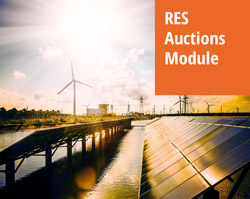 Discover our very detailed and regularly updated RES auctions database with worldwide coverage and a technical focus backed by academic research.
With our renewable energies auctions service you will be able to monitor auctions at a global level. Its (expanding) scope notably includes all major G20 countries and offers an especially fine tracking on Europe and South America.