RWE closes the acquisition of a 2.7 GW wind-solar portfolio from Nordex
RWE has closed the acquisition of a 2.7 GW portfolio of onshore wind and solar projects in France, Poland, Spain, and Sweden from Nordex SE for a total consideration of around €400m. More than 1.9 GW of projects are located in France and 15% of the whole pipeline (over 400 MW) is close to final investment decisions (FID) or in advanced development stages. Nearly 230 MW have secured Contracts for Difference (CfDs) or similar feed-in tariffs. The acquisition of the 2.7 GW portfolio will add to RWE's existing 22 GW development pipeline.
In March 2018, E.ON and RWE reached an agreement and engaged in a complex asset swap. Under the agreement, E.ON acquired the 76.8 % stake in Innogy held by RWE. Meanwhile, RWE received a 16.67 % stake in E.ON (created through a capital increase) and most of E.ON's renewable energy business. E.ON will now focus on the distribution and retail supply of electricity and gas, whereas RWE will be primarily active in power generation and wholesale markets. In July 2020, RWE completed the asset swap with E.ON and took over Innogy activities.
---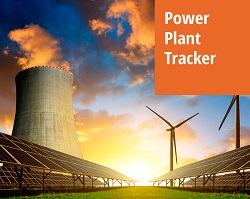 Enerdata has developed a market research service to screen, monitor and analyse the development of power generation assets.
Power Plant Tracker offers an interactive database and a powerful search engine covering power plants worldwide – including both installed and planned capacities for renewables and fossil fuels.
---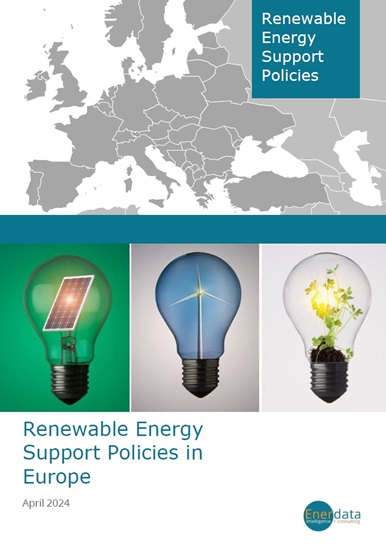 The European renewable report focuses on the different renewable energies for each country in Europe.
It covers the different support schemes used to promote renewable energy in for major sources of renewable energy: hydroelectricity, wind, solar, liquid biofuels for transportation, geothermal and oceanic sources (wave, tidal and thermal).